Understand your workforce
like never before
Workera offers a comprehensive view into your workforce's skills
through AI-powered measurement.
Trusted by global enterprises to help build a future-proof organization
Accelerate your transformation
Workera for Skills Intelligence
Upskill your workforce
Workera gives you the ability to close skills gaps faster and future-proof your organization. The hyper-personalized, adaptive learning paths are created for seamless integration into your current content providers.
Grow your workforce
When you need more than just employee upskilling, Workera's skills intelligence is able to pinpoint your skills gaps. Knowing the specific skills you need to include in your search will help you get the right people with the right skills.
Activate your workforce
Streamline project staffing within your organization with the real-time skills graph within the reporting and analytics dashboard. Compare across roles to assign the right people the first time.
"We were fortunate to stumble upon Workera because it gave us an opportunity to identify skills, even those that are very niche, and it understands the right principles of how to apply skills data to help have better conversations with our team."
Turn insights into action
Our methods of defining skills and accurately assessing them make it possible for you to make informed decisions about hiring, developing, and mobilizing your talent.
Identify your skills strengths and gaps
Detailed analytics about your workforce allow leaders to easily identify skills gaps, strengths, and areas for improvement. You can use these insights to direct your hiring, upskilling initiatives, and even foster mentorship connections.
53% of participants state that insufficient data about their current skills and capabilities is a primary barrier.
*Accelerating Workforce Readiness study by the Institute for Corporate Productivity (i4cp)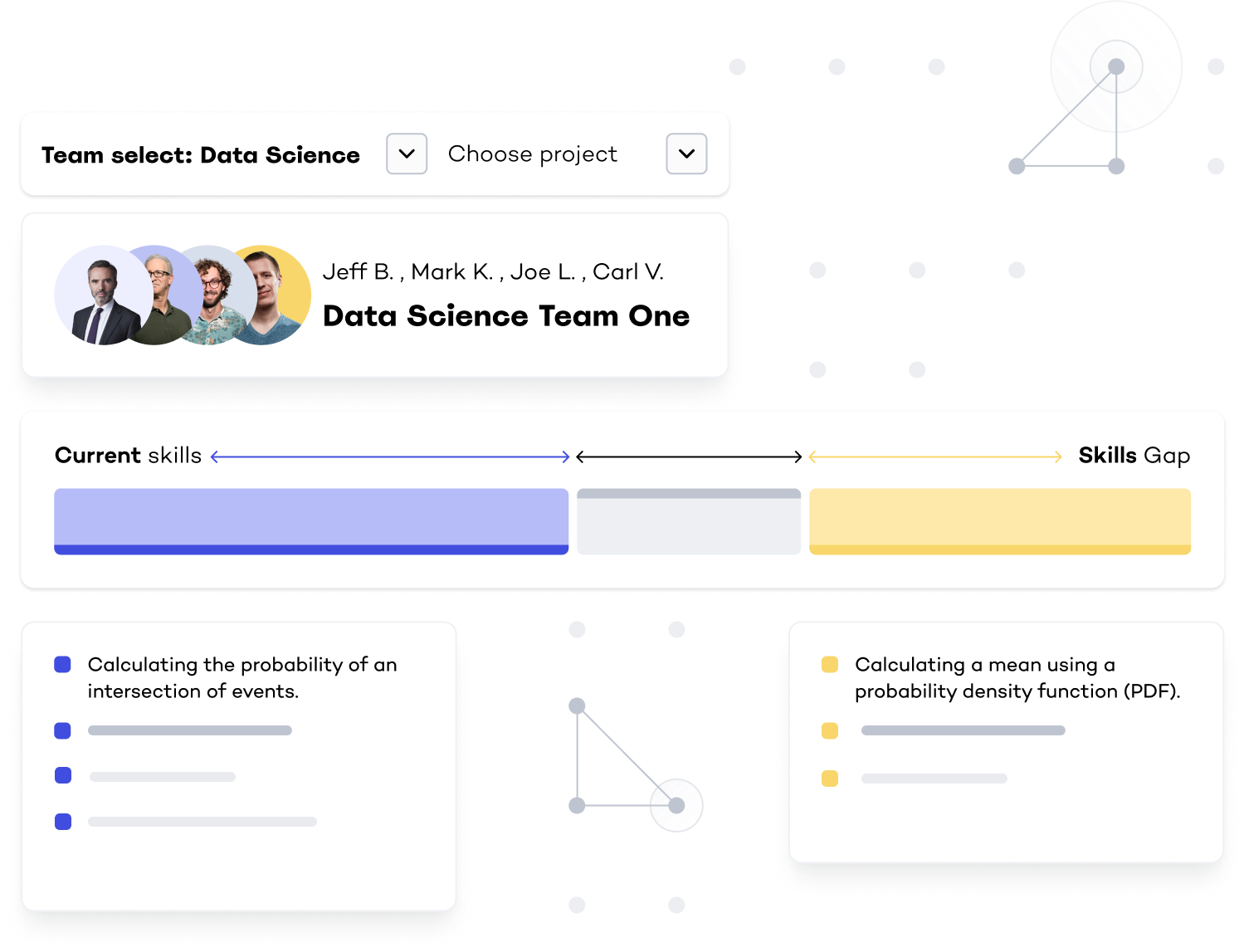 Benchmark your workforce
Compare your employees' skill levels across teams, against your industry, against best-in-class tech talent, and more.
You get a clear sense of whether or not your enterprise is positioned to win.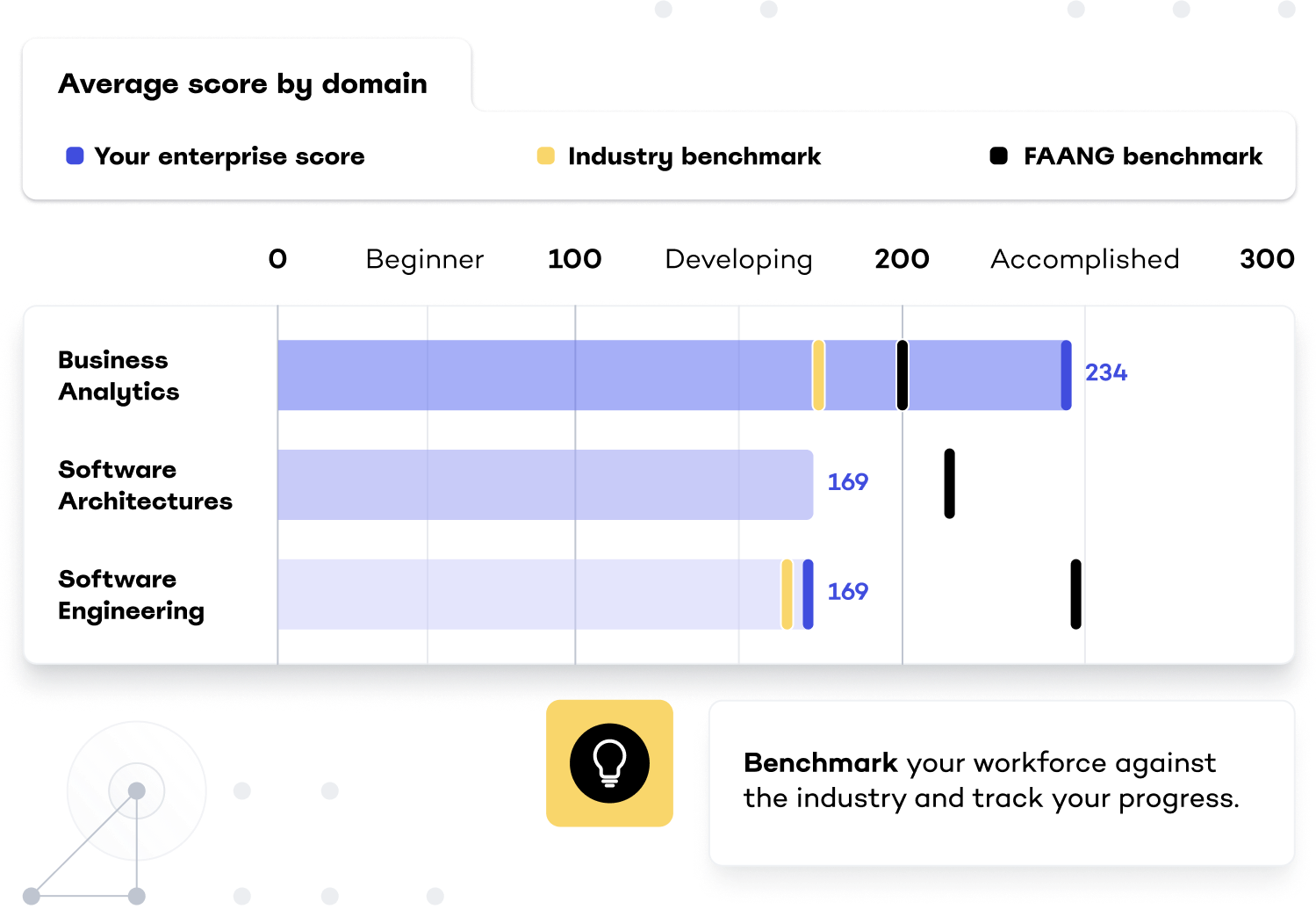 Track the velocity of skill acquisition
Get visibility into employees' scores and proficiency levels—are they improving, are there any domains they're struggling in? Use this insight to adjust your upskilling or hiring initiatives.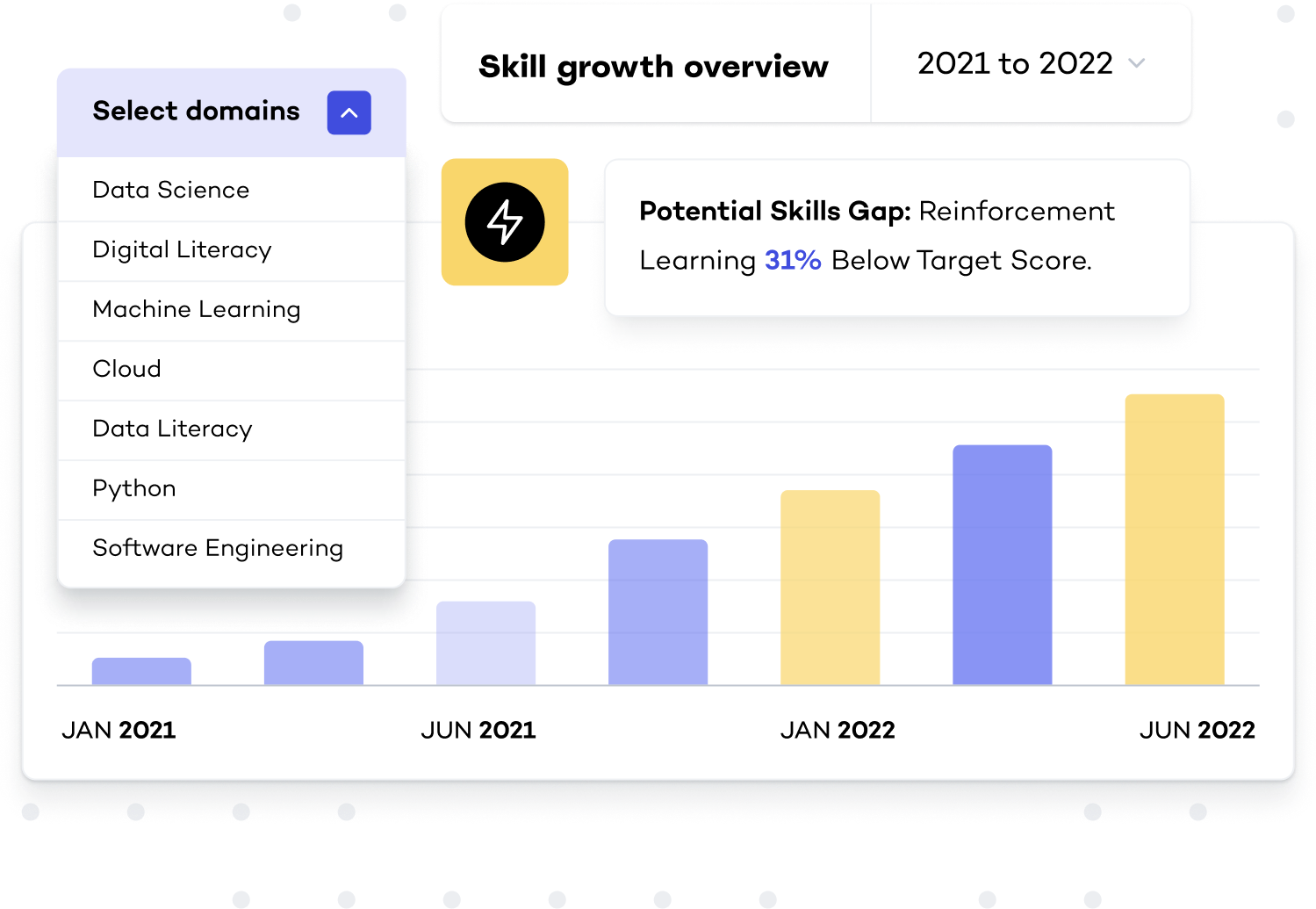 Understand your
workforce's skills like
never before
Understand. Develop. Mobilize.
Ready to see how Workera's skills intelligence can give you
never-before-seen insights and learnings on your workforce?