Effectively upskill to stay ahead
Your employees gain skills quickly and efficiently with the most precise upskilling solution on the market, giving your organization a competitive advantage and innovating faster than ever before.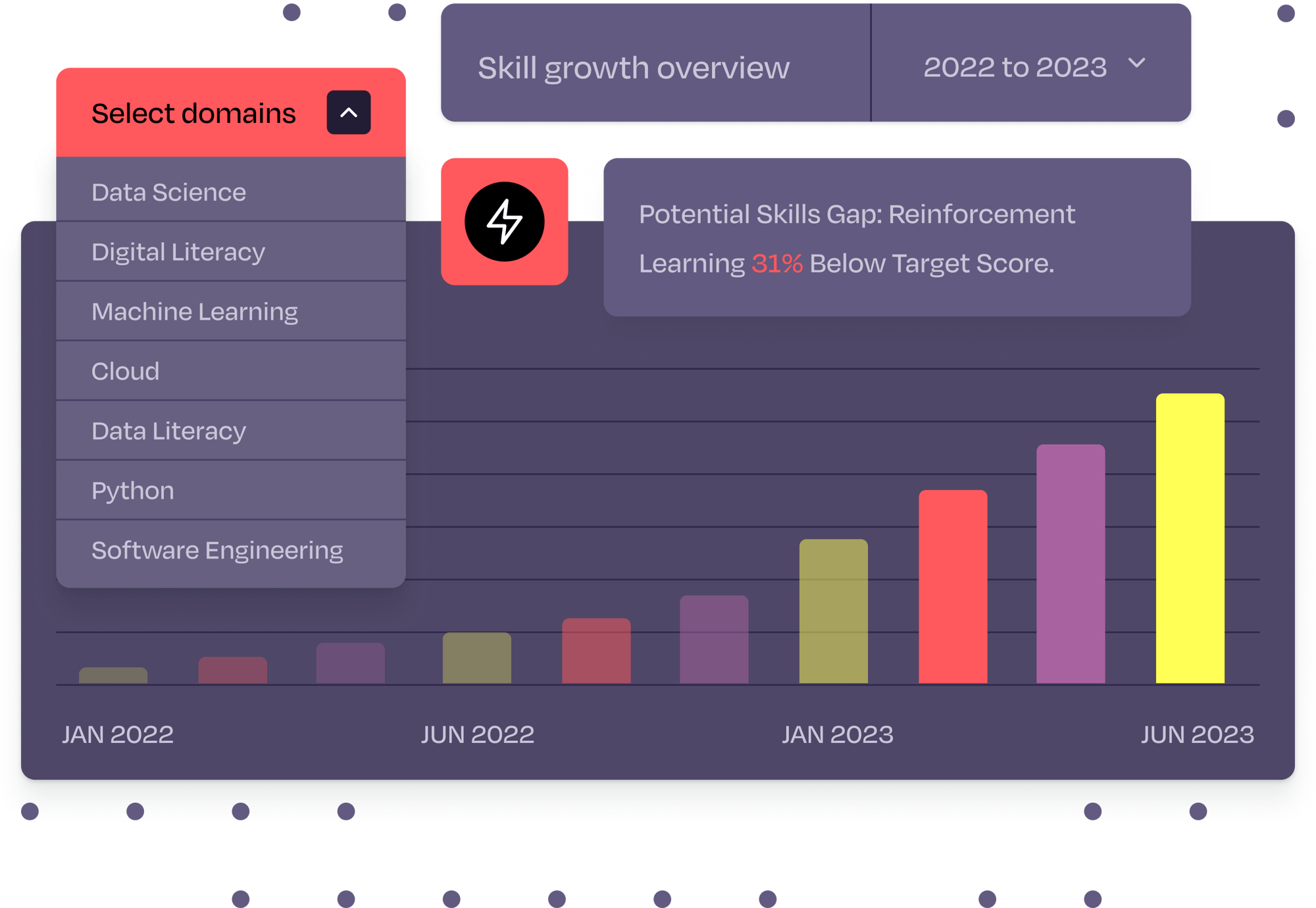 Trusted by global enterprises to help build a future-proof organization
Prepare your workforce
for tomorrow, faster
Future-proof your Enterprise
Shorten the time to upskill
Workera's personalized, adaptive learning plans are built using the insight we gain from each learner's skills assessments. They focus on the specific skill areas that will move the needle most to improve someone's ability in a particular domain. Each individual is assigned clear, concise pieces of learning material and projects—both free and provided by your enterprise—that result in a shorter time to upskill while keeping your employees engaged.
Bringing in Workera as a way to quickly assess, understand our knowledge gaps, learn and re-assess. This brought a faster-paced way to upskill"

Global IT Program Delivery Senior Manager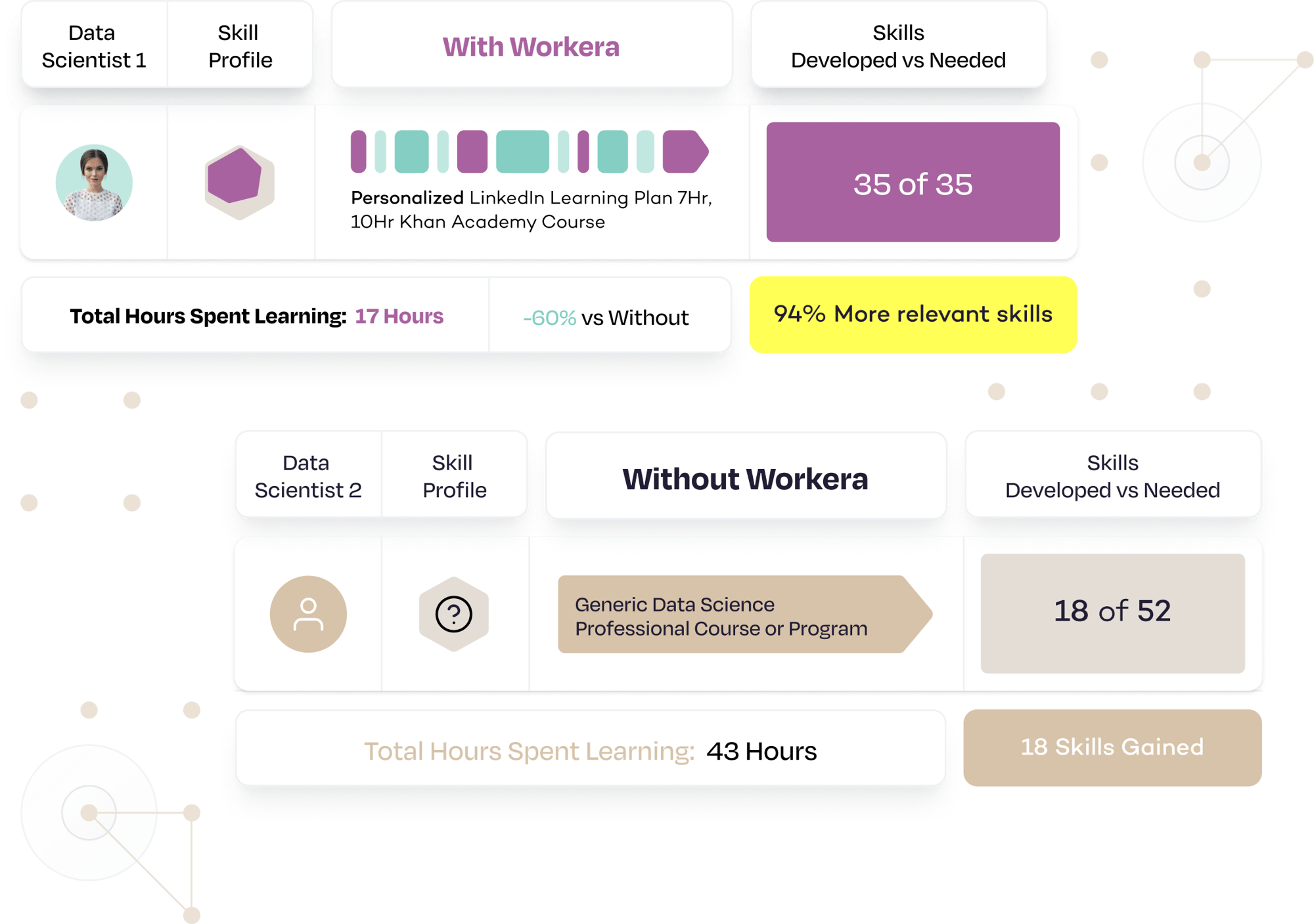 Target the skills you need most
Through custom configuration of our skills ontology and learning pathways for each of your relevant roles, Workera lets you focus your upskilling initiatives on the specific skills that matter most. We give you a starting point, and partner with you to determine what's right for your enterprise.
increase in relevant skills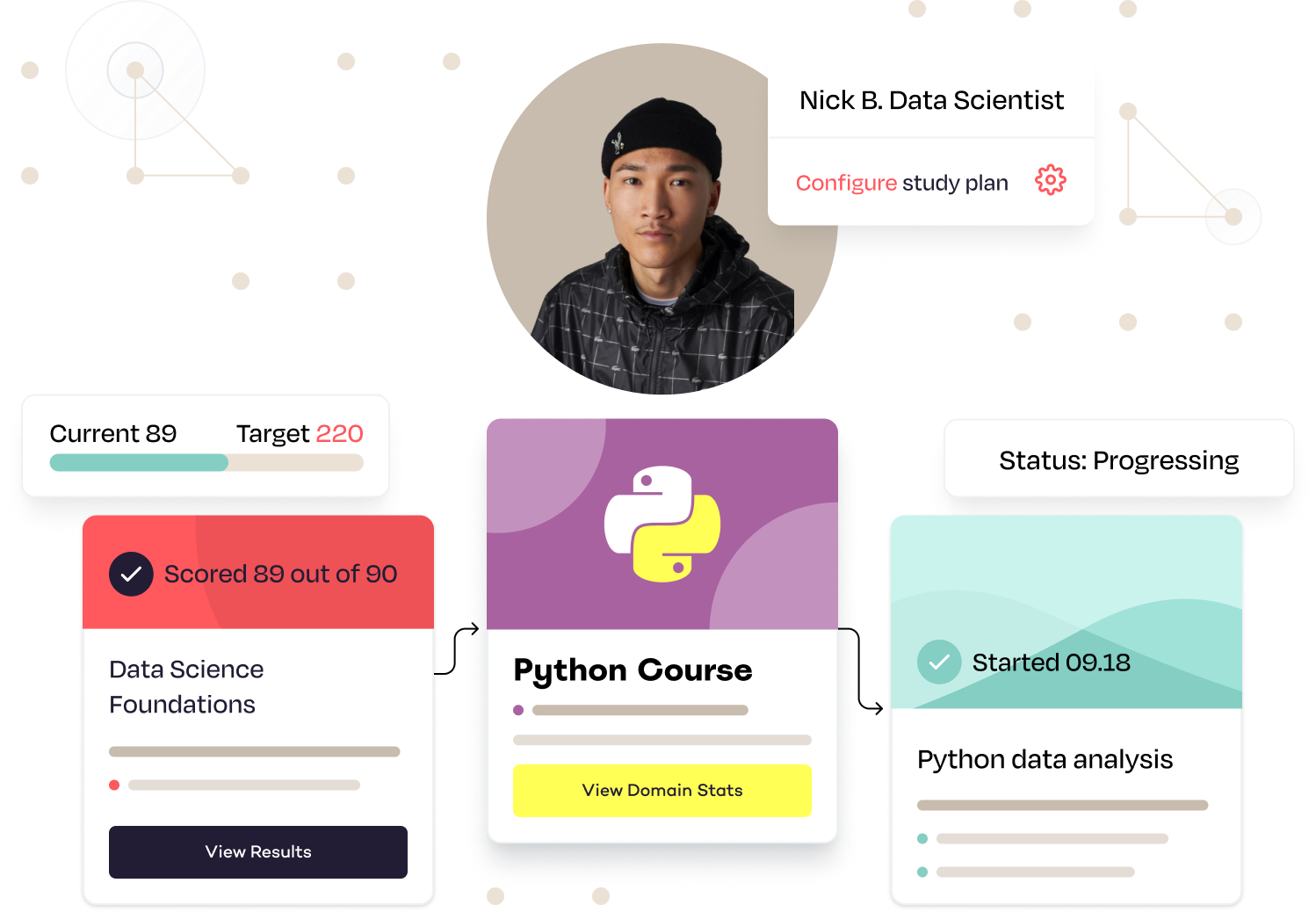 Maximize your investment
Workera offers seamless integration into free and paid content providers, and directs learners to the exact chapter or course for each skill they need to learn. We help learners navigate the ocean of content, serving them only what is relevant. You get active, engaged learners who actually find value in the material.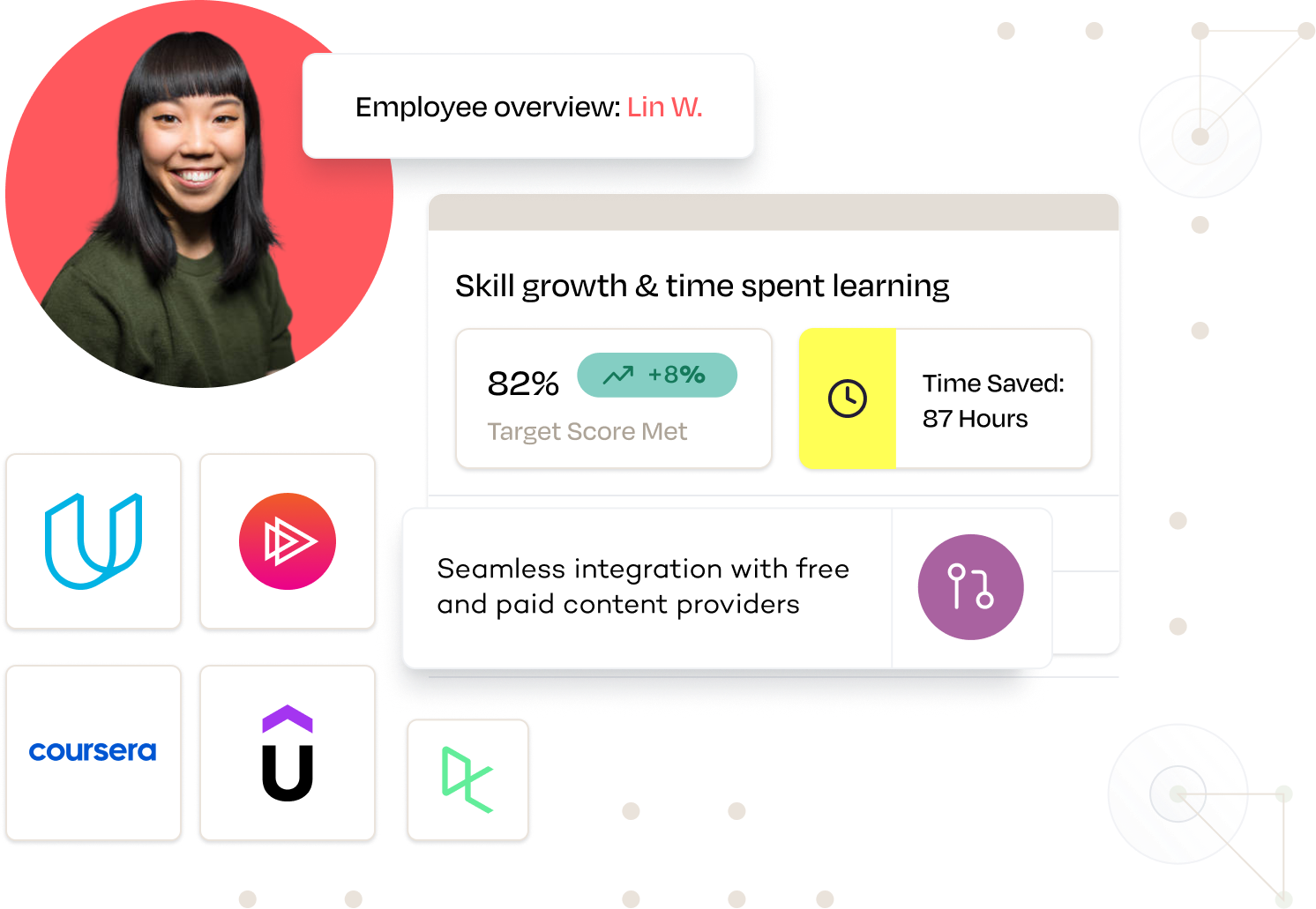 Quantify your ROI
You can finally meaningfully measure the ROI of your learning and development programs with real-time skills data and benchmarking against industry peers and best-in-class talent metrics. You will be able to see what is and isn't working, track changes over time, and quickly adjust as needed.
increase in rate of learning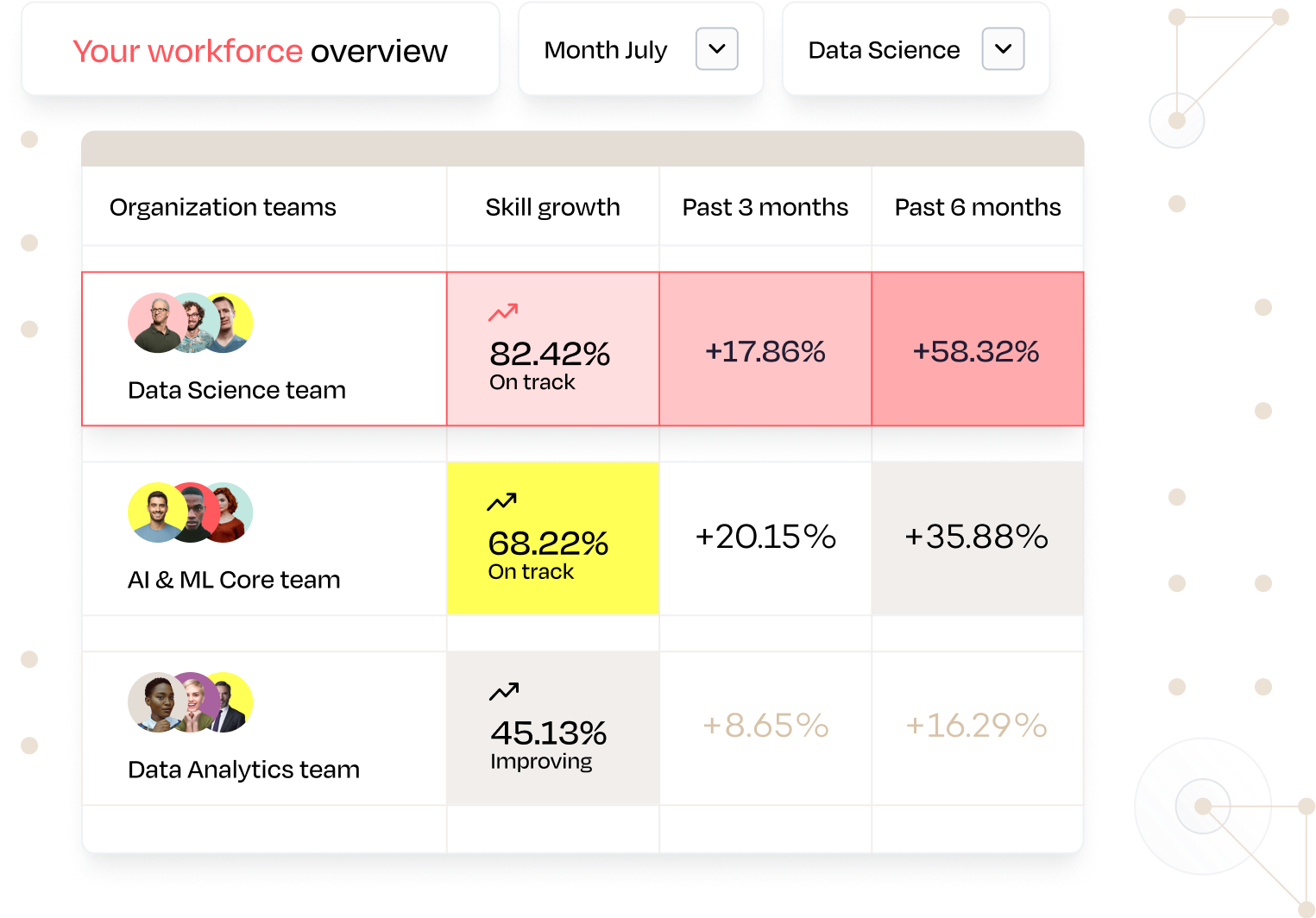 Understand. Develop. Mobilize.
Upskill your workforce
with precision
See how Workera's solution can help maximize your investment in learning resources and speed your time to upskill.