Transform fast with skills intelligence
Workera provides exceptional visibility into your workforce's skills with unmatched accuracy and granularity, powered by AI.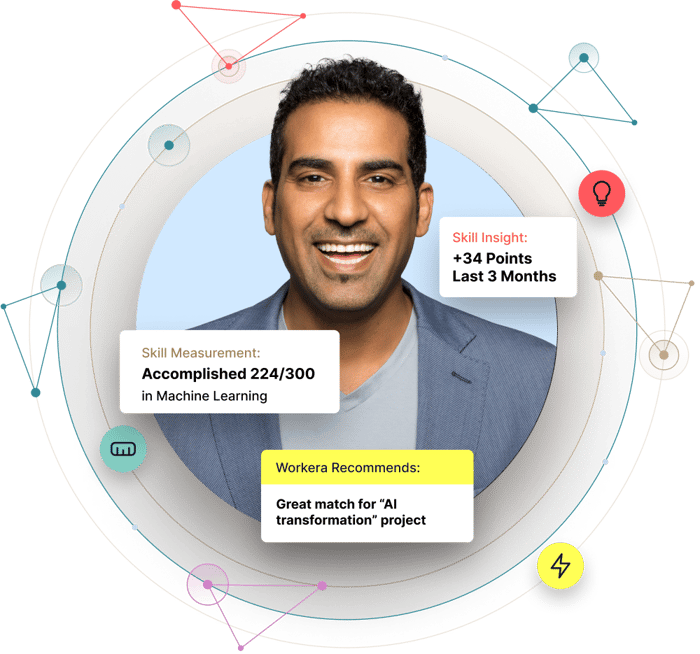 Trusted by global enterprises to help build a future-proof organization
You can't win without
skills intelligence
Skills Intelligence for Enterprises
Lack of visibility into workforce skills and the absence of a reliable
mechanism for ongoing measurement stifles innovation.
Informed decisions
Leaders can feel confident in their decisions when they're backed by accurate skills intelligence.
Aligned workforce
Understanding people's capabilities means they can be aligned to your business strategy.
Faster innovation
Know what's needed to keep up with the speed of industry reinvention with reliable skills data.
How it works
Workera accelerates transformation
Workera can be configured to your unique business needs, allowing each enterprise to measure the skills that matter, upskill in the right areas, and get the intelligence they value most.
Track your progress
Reporting and insights
Easily measure the ROI across your talent initiatives with robust, real-time analytics dashboards and industry benchmarking. Know what's working, what's not, and quickly adapt as needed.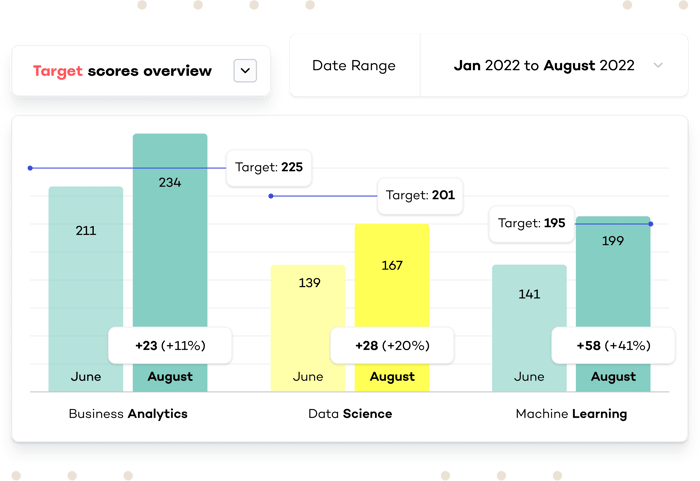 Understand. Develop. Mobilize.
Get an unmatched view
into your workforce's skills
See how Workera can seamlessly integrate into your current ecosystem
to get insights that better inform your decision-making.