Company facts
Founder: Kian Katanforoosh (CEO)
Chairman: Andrew Ng
Investors:
Total Raised
[$44.5M]
$5M (Seed/Pre-Seed)
$16M (Series A)
$23.5M (Series B)
HQ location
195 Page Mill Rd Ste 115, Palo Alto, California, 94306, United States
Year founded: 2019
Number of employees: 65
Link to images: link
Website: www.workera.ai
Contact details:
Ted van den Berg
tberg@workera.ai
75k+
learning plans created
Our founder
Kian Katanforoosh
CEO and founder of Workera

In addition to his work leading Workera, Kian is an award winning lecturer at Stanford University, where he teaches Deep Learning in the Computer Science department with Adjunct Professor Andrew Ng. Together, they have taught AI to over 3 million people. Kian has been acknowledged for his teaching excellence by Stanford with the Walter J. Gores Award, Stanford's highest teaching award, and the Centennial Award for Excellence in teaching.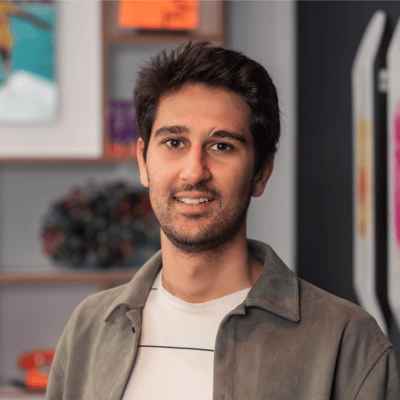 Andrew Ng
Chairman of Workera
In addition to his involvement with Workera, Andrew is also Founder of DeepLearning.AI, founder and CEO of Landing AI, Managing General Partner at AI Fund, Chairman and Co-founder of Coursera, and an Adjunct Professor at Stanford University. He is a pioneer in machine learning and online education, having changed countless lives through his research. Dr. Ng is the founding lead of the Google Brain team, Chief Scientist at Baidu, and Co-founder and Chairman of Coursera.