Make skills your competitive advantage
Our team is here to help your workforce reach its full potential. From configuration to reporting, we help you every step of the way.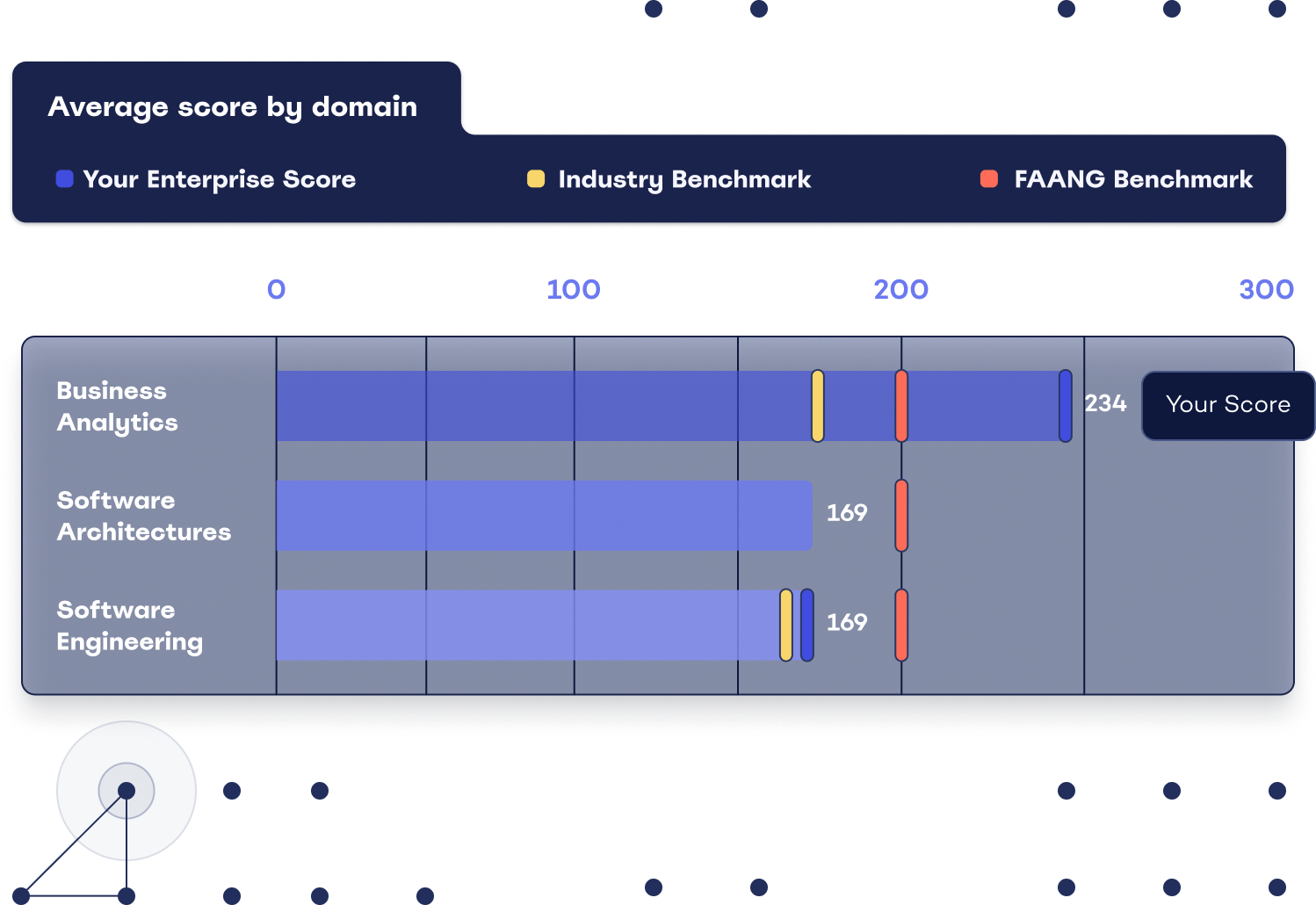 Trusted by global enterprises to help build a future-proof organization

An ongoing strategic partnership
Skills intelligence for Enterprises
Built for enterprise
Stable yet agile, we offer a strong foundation that can meet and scale with Fortune 100 companies.
User-friendly
We're committed to ensuring our platform is easy to use and build with end-users in mind.
A partner in success
Our global team of experts is dedicated to helping you reach your upskilling objectives.
Seamless integrations
The platform integrates with all large content providers so you can maximize your investments.
Configure workera
Focus on the skills that matter
We collaborate with you to configure the Workera platform to your specific business needs. With role-specific skill sets and learning pathways, you can give your employees personalized learning at scale and eliminate time wasted on skills that are irrelevant to their work.
An expert team for your unique needs


An ongoing strategic partnership
Our team of experts partners with you by listening, understanding, and offering the best support to ensure the Workera platform is optimized to best suit your business objectives and goals.
Assessment & Learning Team
Psychometricians and subject matter experts with deep industry and academic expertise build best-in-class assessments and index the most relevant, highest quality learning resources to fill your learning plans.
AI+Data Transformation Specialists
Helping to connect the dots between our role competency models and assessments, the AI+Data Transformation Specialists deliver an engaging and effective learning experience to your employees.
Applied Science Team
Data Scientists and Machine Learning Engineers optimize the AI algorithms that derive skills, curating personalized learning recommendations, and guide learners through each milestone.
Customer Success Team
Our Customer Success Team is here to guide you from launch day and beyond. They are dedicated to helping you measure, adjust, and communicate success along the way.
"Working with Workera is a real collaborative effort and flexible to meet the unique needs of our upskilling journey. There is real time feedback for each user whether they are assessing or focused on their individual learning plan."
Skills intelligence at
enterprise scale
Understand. Develop. Mobilize.
See how we configure the Workera platform to your specific
business needs and optimize to help achieve your goals.