Raise the bar
with precision hiring
Workera arms you with skills intelligence to hire the right candidate for the right role, in less time than ever before.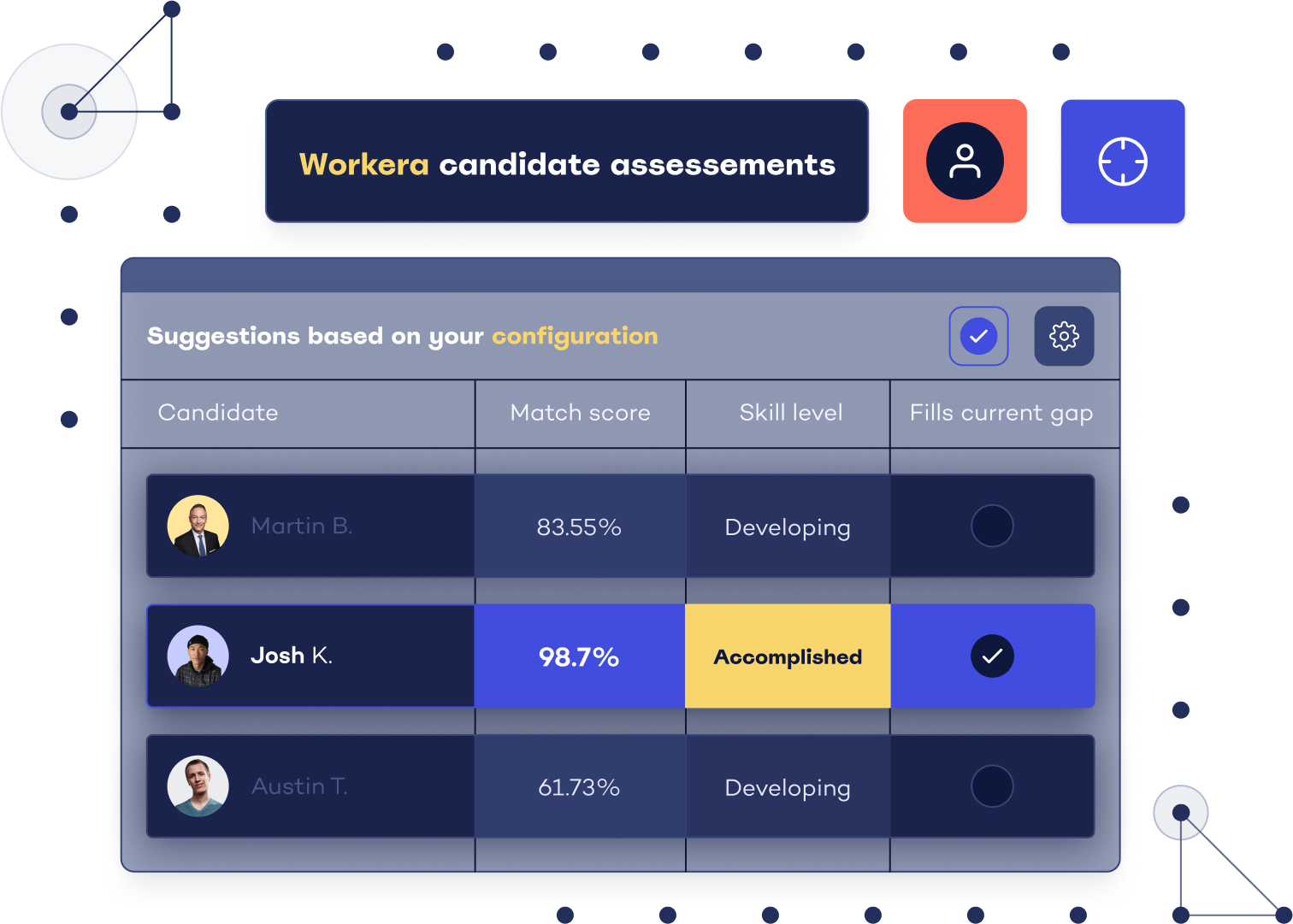 Trusted by global enterprises to help build a future-proof organization
Hire for the skills you need
Precision hiring
Finally hire with precision, using skills intelligence
to gain the skills your enterprise needs.
Understand the skill gaps within your enterprise
Deploying Workera in your organization gives the visibility you need to fully understand skill strengths and development areas through a dynamic skill ontology. By learning what your skill gaps are, you can target the talent you truly need to fill what's missing from your team.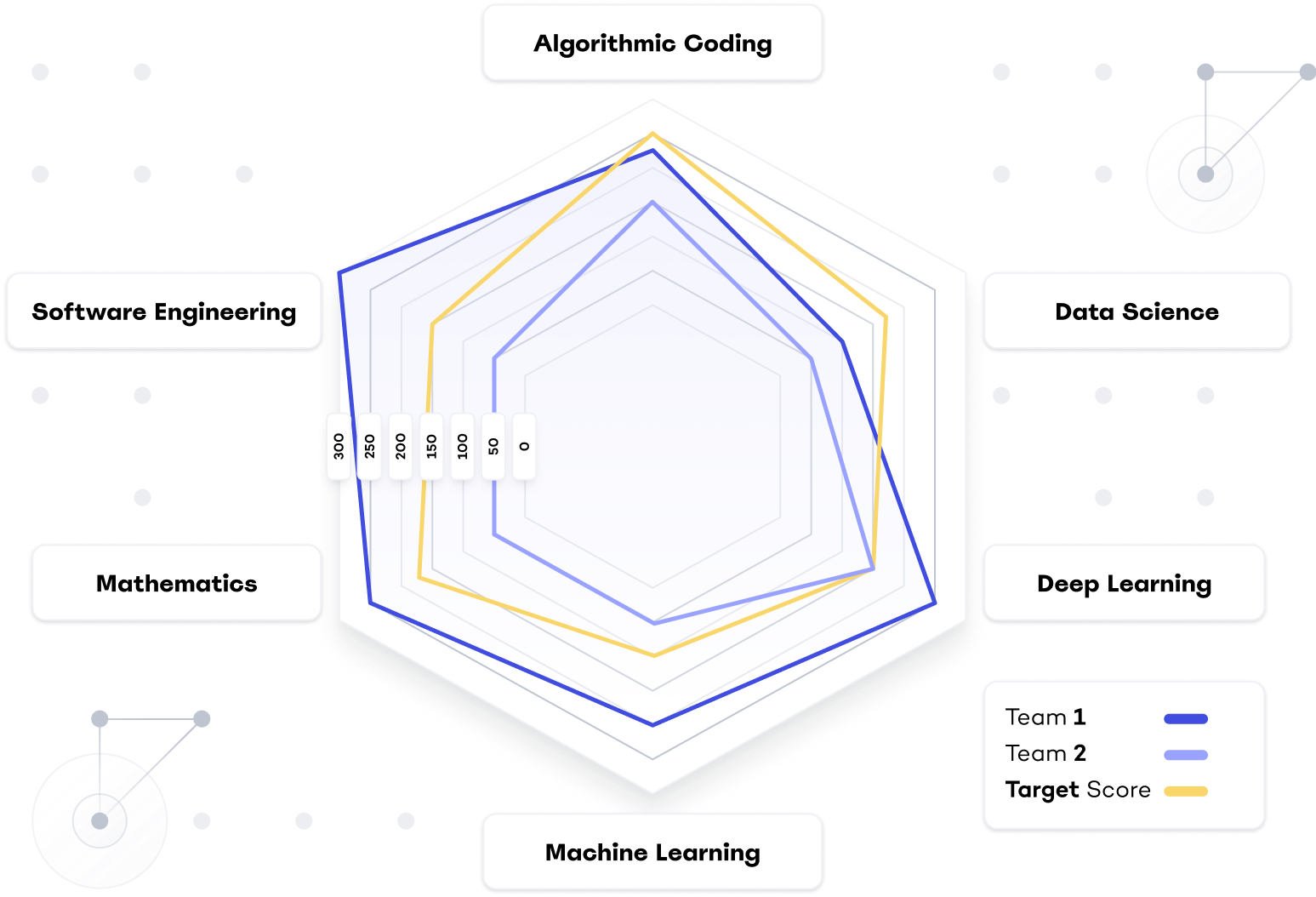 Easily add Workera to your candidate experience
Workera's skills assessments give you the actionable data you need to determine if candidates have the capabilities your business needs.

It's simple to incorporate Workera into the hiring process, and the custom configuration options allow you to create the right set of assessments to understand competency levels sooner.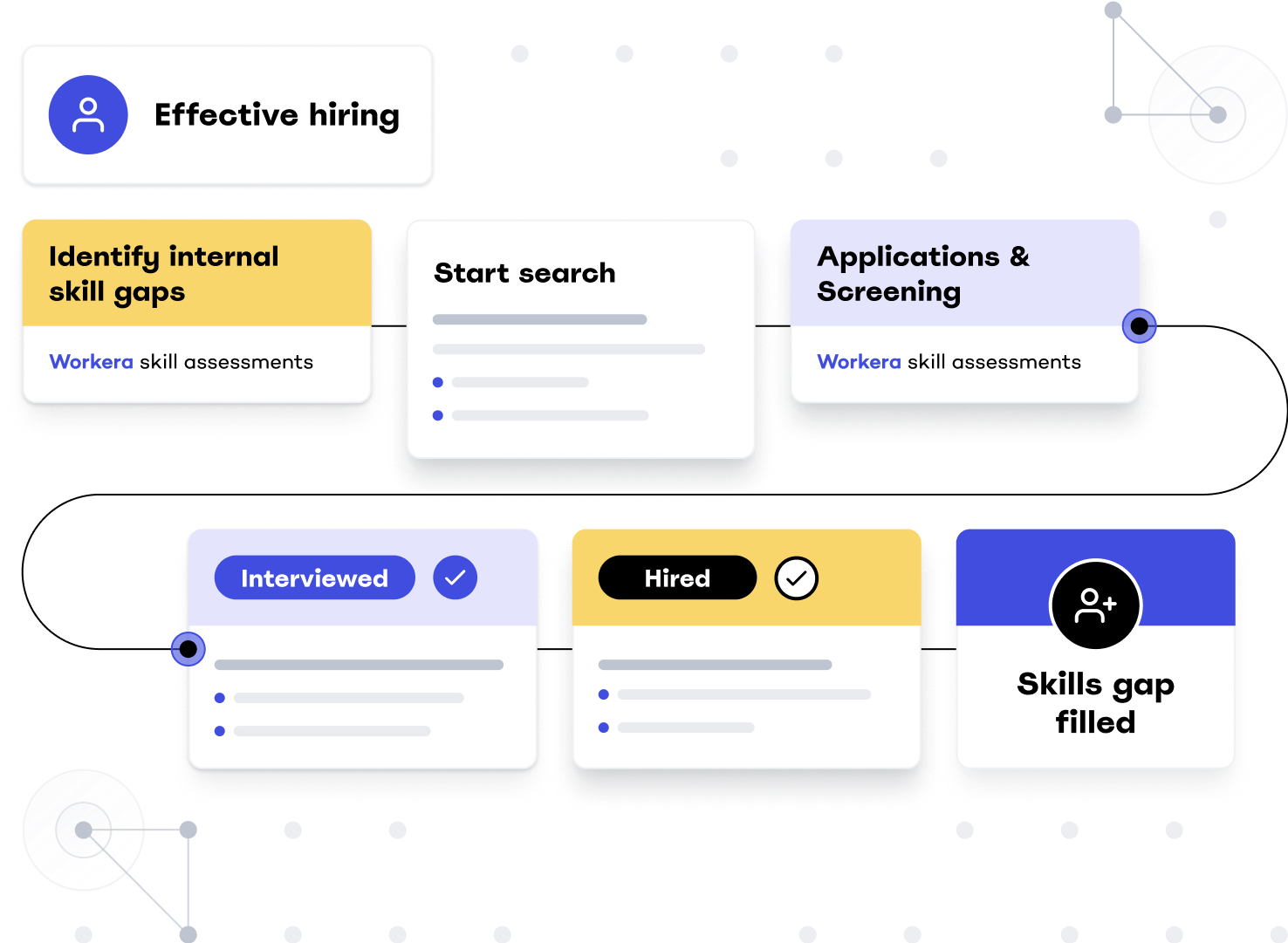 Hire smarter with full visibility into your organizational needs
Workera gives you the intelligence to pinpoint the external candidates that will most accurately fill your internal gaps. This helps to ensure new hires are a value add to the organization, onboarding quickly and efficiently to meet established benchmarks.


Standardized skill measurements indicate where a candidate stands amongst their peers in the community

The combination of internal and external data gives you a comprehensive view of the skills landscape for your hiring needs

Better skills intelligence increases your chance of hiring the right person for the right role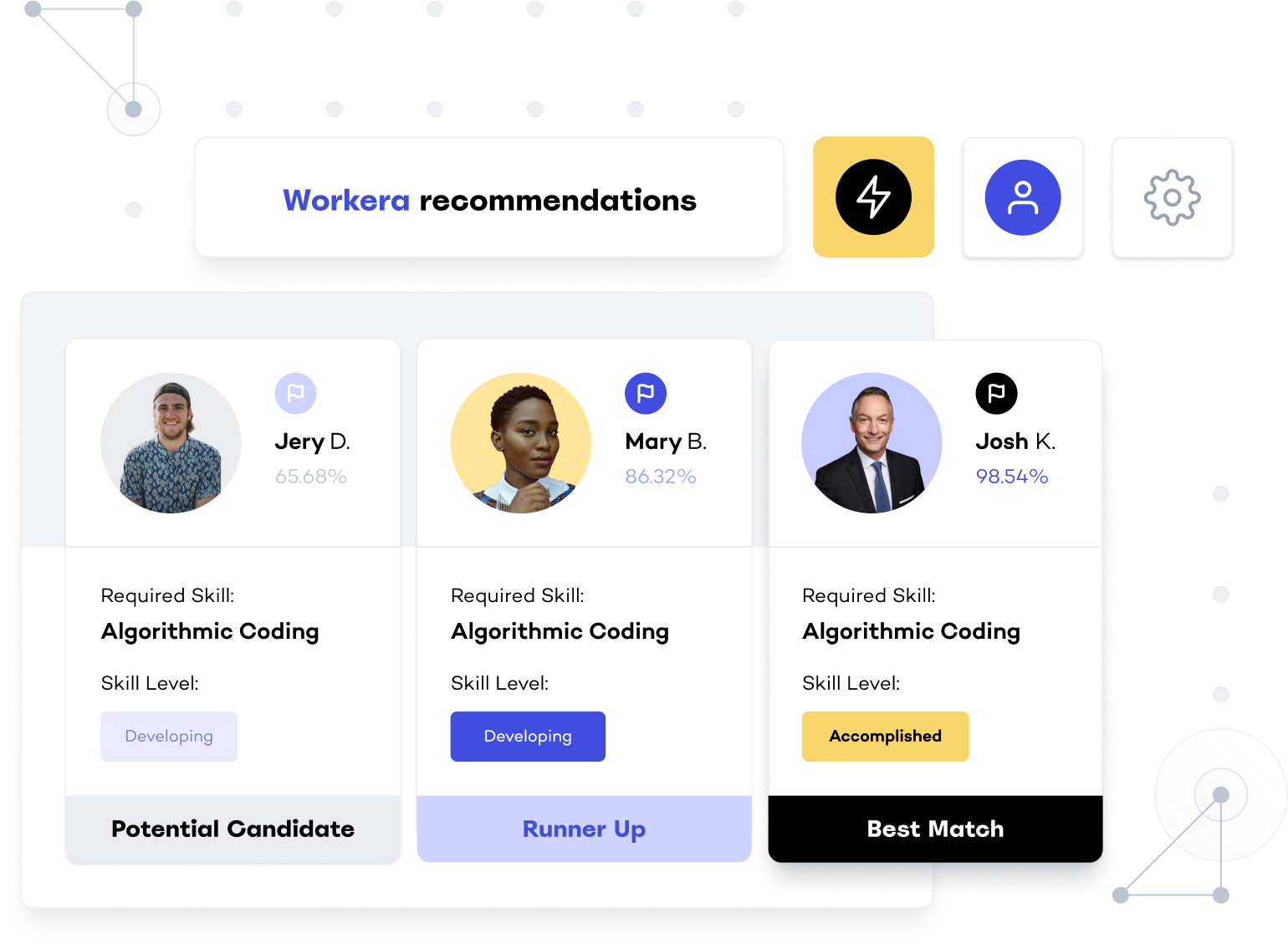 Hire the right talent with the right skills
Understand. Develop. Mobilize.
See how Workera can help you to identify the best talent for a specific role based on their current skill sets.